Our parts counter is always ready for any size order and their knowledge, experience and expertise will get the items you need into your hands quickly and affordably. If we don't have an item in stock, we can certainly order most any part needed today.
We sell, service, and stock repair parts for the following manufacturers:
Mahindra
Kinze
Stihl
M & W
Rhino
Westfield
Cub Cadet
Grasshopper
Toro
Kohler
Briggs & Stratton
Even if your equipment's make is not listed above, We assure you, our parts department is quite capable to help locate your needed part.
Diller-Rod offers service on the following Agriculture and Farm Equipment:
Tractors
Combines
Tillers
Rippers
Harvesters
Discs & Chisels
Spreaders
Grain Auger Wagons
Farm Wagons & Carts
Crop Conveyors
Crop Cultivators
and more!
and the following Lawn & Garden Equipment:
Lawn Mowers
Commercial Mowers
Yard & Garden Tractors
Front & Rear Tine Tillers
Mini Cultivators
Chippers & Shredders
Leaf Blowers & Vacs
Chain Saws
and more!
Aftermarket Parts:
We not only carry machinery parts from the manufacturers, but also have a wide variety of after market parts to help you get the most out of your investment.
We custom make:
Hydraulic Hoses of different lengths and diameters, cut to size
Battery Cables
PTO Shafts
Weld-a-Sprocket & Pulleys
Always in stock: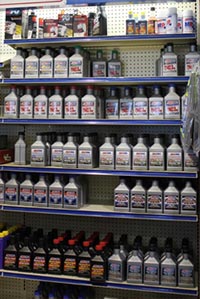 Pins of assorted sizes and shape for your farm equipment attachments, trailers, or hitches;
Oils, hydraulic fluids, stabilizers, and grease;
Batteries to properly fit your farm tractor, combine, zero turn mower, lawn tractor, or generator;
plus much more!
Since 1924, Diller-Rod has accumulated a wide variety of farm equipment parts. We have seen our fair share of repair needs and been able to offer solutions to many of these problems. In the farming industry, having the right part on hand can be the difference in your time of need.
Don't hesitate to stop in or call us today at (815) 875-3389 for all your parts needs!